March 20, 2020
Posted by:

admin

Category:

Competitive research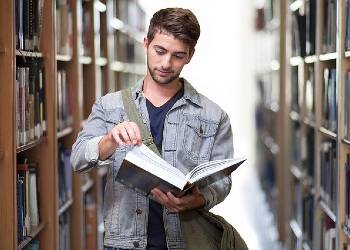 With the decision deadline for college right around the corner (many colleges require a commitment by May 1) and the closing of campuses, tours and admit weekends, many prospective members of the class of 2024 are sure to feel that they've lost out on the chance to glean information to help them make the right decision on which college is right for them.
They won't be flying blind. Many have already visited their prospective college, received myriad brochures and info folders, spoken with administrators, and scoured comments on College Confidential, Facebook, and other social media platforms. Still, there's nothing like that last visit to cement the decision.
Like most things in life right now, the coronavirus crisis has robbed these hopeful young aspirants of a joyful right of passage. So how do you pick the right college when that college is closed to visits?
I've sent three kids to college. Two have graduated. One is a first-year student. Between them, we have visited twenty college campuses, including Harvard, Yale, Stanford, Brown, Dartmouth, Penn, Haverford, Bard, NYU, Emerson, Georgetown, The Savannah School of Art and Design, Notre Dame, Michigan, The University of Utah, USC, LMU, Chapman, Pitzer, and The University of Washington.
After a while, the tours start to meld together. As helpful as they are in getting a student to imagine themselves on campus, living in a dorm, taking classes, the very act of being able to visit a campus is elitist—not all prospects can afford to do so—and not always that helpful. Schools treat prospects the way a real estate agent treats a prospective buyer. The product is spiffed up perfectly to convey an image of possibility, not reality.
Halfway through my second child's touring experience, I discovered a tool that levels the playing field, provides accurate information and gives you a fantastic snapshot of life on that particular campus, minus all the bells and whistles. It's free, easily available, and updated annually. Yet no one seems to know about it: the Common Data Set.
The Common Data Set allows you to compare colleges without having to visit in person.
The Common Data Set is a collaboration among colleges and data providers that asks a common set of questions to every participating institution. It's available, though not always easily found, on college websites. Usually formatted in black type on a white document, either Word or PDF format, the Common Data Set gives you huge amounts of valuable and insightful information about each campus. By putting the Common Data Sets of the various colleges your student is considering side by side, you can create an unmatchable apples-to-apples comparison which gives you an accurate, unbiased sense of where your money is going and what your student will get in return.
Here are some questions the Common Data Set answers:
How big is the student body? How many undergrads? How many grads?
What's the student/faculty ratio?
How much does it cost?
How competitive is the admissions process?
How many students live on campus? This can give you insight into whether the college has a "commuter school" mentality.
How many students join frats & sororities?
What's the ethnic breakdown of the student body?
What's the financial background of the student body?
What are the most popular majors?
You or your student may have asked some or all of these questions during your college search, but to have them all succinctly answered in one place that allows you to compare the data of one school to another is invaluable.
Think of the time you put into researching a $1000 computer, or a $500 phone. Shouldn't you make sure you've compared all the key metrics of every 25-75K college your student is considering? There are other great comparison tools out there, but the Common Data Set is my favorite of all.
Whether your child is matriculating in the fall or starting their college search, bookmark the Common Data Set for the colleges they're considering. Even though you can't visit colleges right now, with the Common Data Set, you can compare them. When this crisis is behind us, you can be a little more confident that you made the right decision on one of your biggest investments.
source : https://www.forbes.com/sites/williamjeakle/2020/03/18/how-to-visit-colleges-when-you-cant-visit-colleges/#18a18f105e0e