November 14, 2019
Posted by:

admin

Category:

Competitive research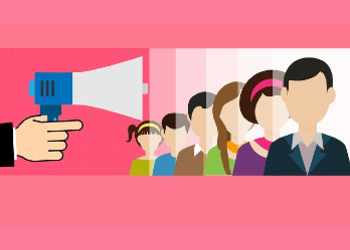 Rather than paying expensive speakers for off-the-shelf advice, schools could provide their own CPD, says Sam Tassiker
School leaders often look to outside agencies for answers to in-school issues like lack of student motivation, whole-school behaviour and study skills, often overlooking the talent they already have in their staff.
How many of these "experts" are simply talented authors, marketers and speakers, though? Whether they are branded as educational consultants brought in to motivate low-attaining students or to advise teachers on how to manage poor behaviour, there is often enough talent and breadth of experience within a staff to solve issues without spending eye-watering amounts of money.
The lack of value is something that's troubled me more in recent years and I don't doubt it's due to clever hype and marketing created on social channels. There are now, more than ever, trendy strategies or speakers. Celebrities of the education world, if you like.
And then it's easy for teachers to be swept up in the entertaining manner of a CPD host only to be left lacking in strategies to take forward. Similar to the way that your own (usually testing) children display best behaviour at a friend's house, our own students can be enthralled in every team-building activity thrown at them, given the opportunity to skive their least favourite subjects. Back to the reality of the classroom the next day, however, and the "takeaway" element of the training seems to have dissipated quickly, as you are met with the same challenging behaviours.
Why not keep CPD in school?
Hearing apparently inspiring tales of behaviour strategies, such as teachers walking into their headteacher's office and demanding to speak to the parents of a poorly behaved child themself, or following up by visiting their house, sound great at first, until you realise their impracticality. You're fired up with a plan – only to realise that you'd face a disciplinary if you stormed the head's office during a parent meeting, and that there'd be no one to pick up your own kids from school if you visited families personally.
With budgets that are stretched as tight as they are, surely a more sensible use of money would be to invest in the school's own (not necessarily promoted) staff. Use some budget to give them non-contact time in which they can develop truly bespoke solutions. After all, they are experts on your cohort and your community.
This would certainly avoid sitting through the same speaker six years apart – this has really happened – where the same off-the-shelf advice is given, even identical examples and gags in some cases. Or yet another expert failing to understand that England and Scotland actually have quite different education systems. Imagine the outcry if teachers only updated their repertoire on a six-year cycle with a one-size-fits-all approach. And we certainly aren't being paid in the hundreds per hour.
It's perplexing that some speakers have become so confident in their brand that they have lost sight of what they are being employed to achieve. At a recent CPD event, an ex-teacher who had left the profession after a relatively brief spell exited the room with the core message, "If you don't like it, just leave."
Apart from this being about as effective as saying the same to kids who won't attend school, there's also an assumption that it's a teacher's own fault if they're discontented. Although the gags from this motivational speaker flowed and the tone was certainly intended to be upbeat, I wonder if I was the only one who found the message somewhat lacking in its desired purpose.
So, could school leaders think a little outside of the box and be creative with their budget, maximising the expertise they already have? I certainly think it's time to try.
Sam Tassiker is a secondary teacher in Scotland
source: https://www.tes.com/news/cpd-are-motivational-speakers-really-experts